Voting Information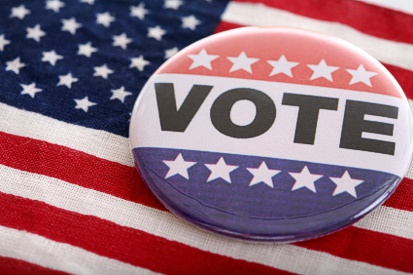 Voter Registration Applications and Absentee Voting Information
Voter Registration applications and Absentee Ballot applications are available at the Northampton County Election Office located at the Northampton County Court House.

They are located at 669 Washington Street, Room 1211, Easton, PA 18042. They can be reached at (610) 829-6260 or click here to find out information on Absentee voting for Northampton County. To find out more information about Voter Registration, click here

If you want to confirm your Voting District, (Polling Places), and find out more information on voting in elections, click here.


Lower Saucon Township Voting Districts and Poll Locations
District 1
Lower Saucon-Hellertown
Saucon Valley High School
Door #20
2097 Polk Valley Road
Hellertown, PA 18055

District 2
Lower Saucon-Leithsville
Leithsville Fire House
1995 Leithsville Road
Hellertown, PA 18055

District 3
Lower Saucon-Lower Saucon
Christ Lutheran Church of Lower Saucon
Old Schoolhouse at the Corner of Easton and Mockingbird Hill Roads
Hellertown, PA 18055

District 4
Lower Saucon-Seidersville
Seidersville Hall (Old Town Hall)
3700 Old Philadelphia Pike
Bethlehem, PA 18015

District 5
Lower Saucon-Shimersville
Steel City Fire House
2121 Riverside Drive
Bethlehem, PA 18015

District 6
Lower Saucon-Wassergass
Southeastern Fire Company
2687 Wassergass Road
Hellertown, PA 18055

District 7
Lower Saucon-Colesville
Se-Wy-Co Fire Company
3621 Old Philadelphia Pike
Bethlehem, PA 18015

District 8
Lower Saucon-Se-Wy-Co
Se-Wy-Co Fire Company
3621 Old Philadelphia Pike
Bethlehem, PA 18015