Polk Valley Dog Park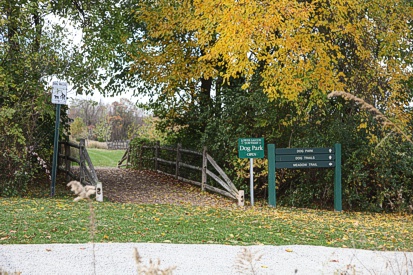 Both dog parks will be closed on Thursday, May 11th from 7:00 a.m. to 12:00 p.m. due to a turf treatment. The dog parks will reopen at 12:00 p.m. after treatment has dried.


Located adjacent to Polk Valley Park, the 1+ acre Dog Park features separate areas for small and large dogs and seating for dog owners.

Visit the Polk Valley Dog Park on FaceBook

Dog Park Rules & Regulations
The Dog Park is open year round from dawn to dusk
Each person may bring up to two (2) dogs into the park at a time
All dogs must be spayed or neutered
Dog owners are liable for any injury or damage caused by their animals
Please use designated parking areas in Polk Valley Park. Parking on grass or along park roads is prohibited
Dog owners are responsible for:
Maintaining reasonable control over their dogs
Owners are required to remain inside the gates and be in view of their dog(s) at all times
Having a leash with them at all times. All dogs must be leashed when entering and leaving the park
Picking up and properly disposing of dog feces. Mutt mitts are supplied by the Township
Stopping their dogs from digging and immediately filling any holes dug
Legally licensing and vaccinating their dogs prior to visiting the dog park. All canines shall wear a visible dog license and identification
Keeping gate(s) closed at all times
Providing their own water and bowls
The following are NOT permitted in the park for safety reasons:
Aggressive dogs are prohibited from this park and dogs exhibiting aggressive behavior must be removed from the park immediately
Female dogs in heat
Dogs under 4 months of age
Unaccompanied dogs
Dogs that are not in good health
Excessive barking
Prong, spike or choke collars
No food or treats (human or canine), alcoholic beverages, smoking, strollers, bicycles or children's toys
Children under 12, unless accompanied by guardian 18 years or older
THE TOWNSHIP MAY CLOSE THE SITE AT ANY TIME FOR MAINTENANCE, INCLEMENT WEATHER OR TURF CONDITIONS. PLEASE CHECK THE TOWNSHIP WEBSITE UNDER LOWER SAUCON TOWNSHIP AND POLK VALLEY DOG PARK FACEBOOK PAGE FOR UPDATES AND THE OPEN/CLOSED SIGN AT THE ENTRANCE TO THE DOG PARK.