General Information - Community Resources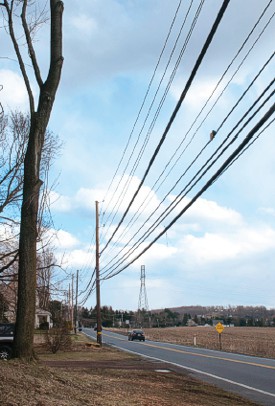 PPL Tree Cutting and Vegetation Management
Since trees are a common cause of power outages, vegetation management is a critical part of providing safe, reliable electric service. If left unmanaged, some vegetation can grow too close to their lines and cause outages or other unsafe conditions. Click here to read more.

If PPL must do any tree trimming and cutting, the contractor doing the work for PPL, must notify the residents well in advance that such work is scheduled to occur sometime in the future; and the contractor will discuss the nature of the tree work with the property owner. The property owner must sign a consent form for the work to be done. If the property owner does not want the wood, the contractor will put up a sign indicating "free firewood". PPL will have their contractor return in a week to remove any remaining wood from the property.